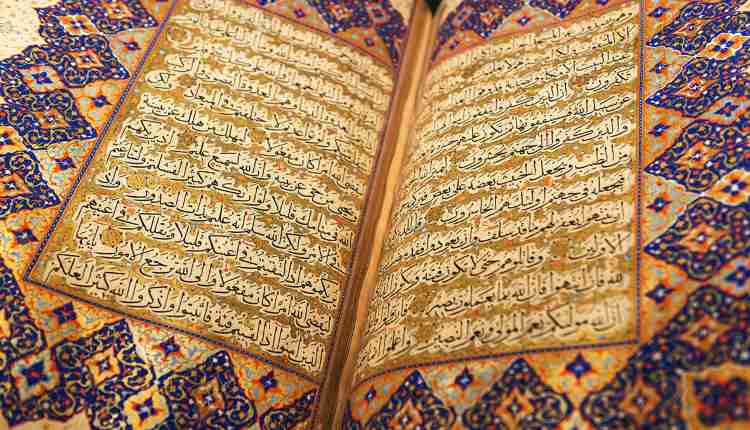 Questions about God's law of guidance
I agree that God is fair and wise, taking decisions on merit but my question regards the fact that man is helpless and forced to do according to His wish and therefore, why then is a man punished as these three ayats suggest (that we act as Allah wills):
1. WATA IZZU MON TISHAO WATA ZILLO MON TISHAO;
2. YADILLO MON YASHAO WA YAHDI MON YASHAO;
3. WAMA TASHAOONA ILLA UN YASHA ALLAHO.
The meaning of these ayats are that man cannot do any thing and that God forces man to be bad or good. There are no if's and but's according to these ayats. But you are saying man is free in this world's trial and that God punishes man according to his act.
I would like to clear these contradictons.
Answer
In order to understand the Quran properly it is important that you understand its verses in their right contexts. If you are going to insist on your own understanding of a verse without caring to find out what other verses have to say on the same issue, you can form erroneous opinions. Let us see the understanding of the three verses you have mentioned in the light of the principle I have mentioned.
1. WATU IZZU MAN TASHAO WATU ZILLO MAN TASHAO
This verse is simply saying that it is Allah Almighty Who has the ultimate authority in deciding as to who should get respect and who should not. It doesn't say that Allah takes His decisions without any criteria. What I understand from this verse is that Allah Almighty, being Fair, Wise, and Knowledgeable gives respect to those who deserve it on the basis of His inviolable principles, and nobody can stop Him from doing so. Moreover, He is the best judge. Likewise in the case of disrespect.
2. YUDILLO MAN YASHAO WA YAHDI MAN YASHAO
The above verse too is not saying that Allah guides whom He wills without taking into consideration any principles. All that it is clarifying is that only Allah decides about the important question of guidance of humans. We learn elsewhere from the Quran that God Almighty has a definite law which He always applies on the basis of His Wisdom to decide as to who should be guided and who should be misguided. Nobody can interfere in His decisions once He has taken a decision on the basis of His Knowledge, Wisdom, and Justice. That's why He says, after declaring that it is only He Who guides and it is only He Who misguides, this:
"And He knows best who are to be guided" (28:56)
3. WAMA TASHAOONA ILLA AN YASHA ALLAHO
The translation of the passage of which this statement is a part is this: "This (Quran) is an admonition, so whoever wills, let him take a path to his Lord. But you cannot will unless Allah Wills. Indeed Allah is Ever All-Knowing, All-Wise." (76:29-30) What it means is that only those who are willing to understand the truth, would know the truth of the Quran. However, that willingness can only come to an individual if God allows him to have it. And God Almighty shall allow Him that all important willingness on the basis of His understanding whether that individual deserves it or not. "Indeed Allah is Ever All-Knowing, All-Wise." How did you conclude that the Quran is saying that Allah Almighty takes such important decisions irrationally (God forbid)?
Please refer to my article "Quranic Law of Guidance".