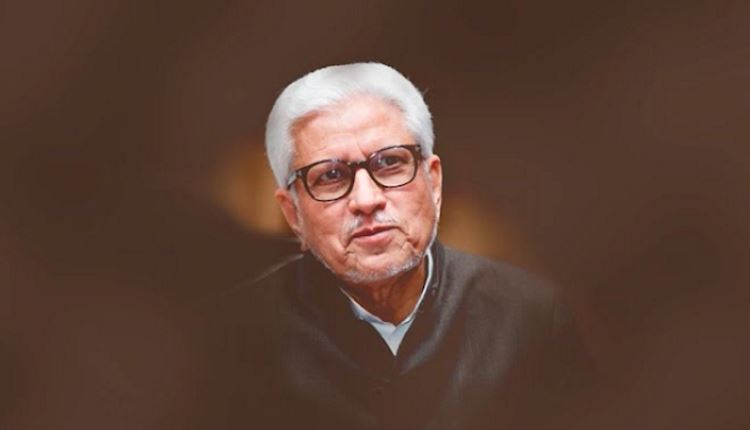 Is Ghamidi Sahib Munkire Hadith?
Is Ghamidi Sahib Munkire Hadith?
Answer
Ghamidi Sahib has written a book "Al-Meezan" in which he has mentioned the outcome of thirty years of his research of what the teachings of Islam are. The book is comprised of more than seven hundred (700) pages. In his book, he has quoted one thousand and twenty-eight (1028) ahadith to explain various aspects of Islam (more than one hadith per page!). In the beginning of the book he has elaborated his understanding of the status of hadith in learning Islamic teachings and he has also explained his point of view on how the contents of hadith should be reflected upon to properly benefit from them. His book is available for people to read. Before commenting upon Ghamidi Sahib's attitude towards hadith, one should read his ideas on the subject carefully.
A few other pieces of information might also help:
i) Ghamidi Sahib taught for at least two years the meanings of ahadith of Sahih Muslim on AAJ television every Sunday for fifteen minutes. He has a plan to concentrate on doing research on ahadith after he has completed his translation and exegeses of Qur'an, if God permits him to live on.
ii) Apart from Ibn Hazm, and may be a few others, no other first-generation scholar believed that information coming down to us through hadith was as authentic as the Qur'an and sunnah mutawatirah.
iii) Hanafis, who were also referred to as people of Iraq, were called Ahlur Ray in the second century of Islamic history as against the others who were called Ahle Hadith. The distinction between the two was that while the former thought that it was preferable to base one's religious opinion on ra'y (opinion based on analogy) in the light of Qur'an and sunnah than on the weak source of khabare wahid (information from one or a few individuals which is what hadith is), Ahle Hadith, Imam Shafi being the most prominent amongst them, thought that hadith should get preference over ra'y.
iv) There are several mentions of Rafa Yadain in Bukhari and Muslim and yet Hanafis don't make it a practice of theirs. The earlier Hanafi position on it was that the mention in hadith is inconsistent with the sunnah that was prevalent in the Muslim society (a similar stance is reported about Imam Malik in Bidayatul Mujtahid). The later Hanafi explanation has altered and they now claim that there were ahadith of prayers without Rafa Yadain too. The question is that if Hanafis can prefer some ahadith which are weaker in authenticity compared to others, what wrong has Ghamidi Sb done if he understands the meanings of ahadith in the light of Qur'an? There are many other examples of Hanafis ignoring authentic ahadith and preferring the opinion of their own scholars on the basis of some other argument. In Hajj, for example, authentic ahadith tell us that prophet, alaihissalaam, told Muslims on many occasions that if the sequence of rituals was altered by people inadvertently, it wasn't a big problem; Hanafis insist that the person who has so done should sacrifice an animal (do 'dum') to compensate for it.